Integrity Automotive Solutions
Auto Repair Shop in Pewee Valley, KY
Contact Us
Integrity Automotive Solutions
|
406 Central Ave,
Pewee Valley,
KY
40056
|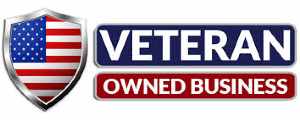 Auto Repair Shop in Pewee Valley, KY
When you're in need of auto repair services, you deserve a partner that treats your vehicle as if it's their own. Come see the difference at Integrity Automotive Solutions. Our locally owned and operated auto repair shop in Pewee Valley, KY, is here to provide a solution to your vehicle woes. Whether you need an oil change, routine maintenance, or brake service, you can put your trust in our team of experts. It's our goal to get you back on the road as quickly and safely as possible! Your vehicle deserves the best, so get in touch with Jermey Lyles and our experts to schedule an appointment today. If you've served in the Armed Forces, ask about our veteran discount!
What We Offer
They do repairs
oil changes
rotate tires
brake work
drivability work
transmission and engine shops
tune ups
maintenance
alignments. No cleaning or detailing.
Thank you for contacting Integrity Automotive Solutions. Someone will be in touch with you as soon as possible.
There was an error submitting the form. Please try again.